Make 2018 the Year you connect with God.
The letter to the Ephesians - What are we called to Build
We are called to rejoice and celebrate because God frees us from our sin. We are forgiven and can know we have a place with him in heaven if we accept him as Lord and Savior.
So why do we need to do anything more?
When you have wone the world cup, the Tour d'France, and Wimbledon do you just say 'So!' or do you let everyone know and celibrate?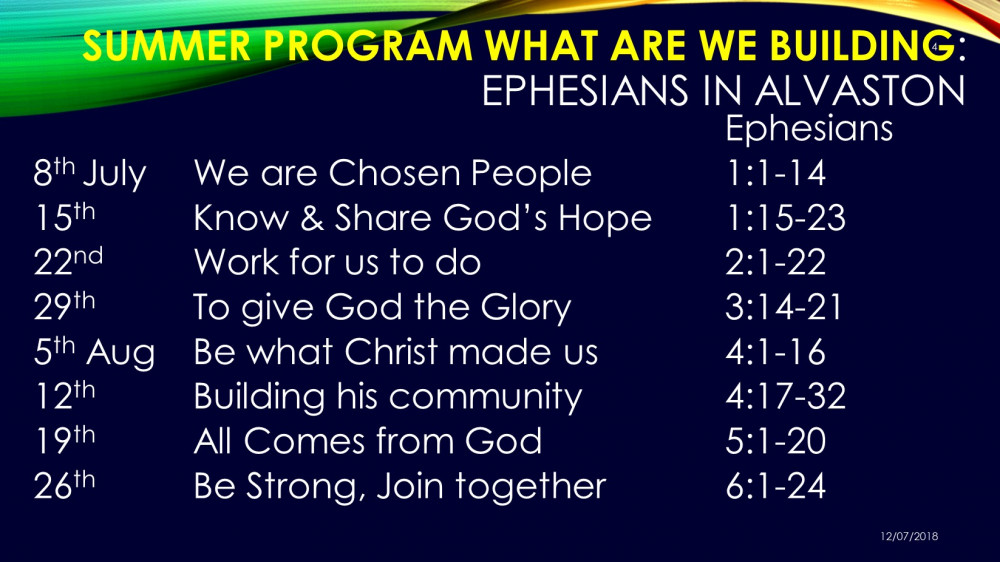 Remember you are Loved by God, just as you are!

Like us on Facebook. (You can also find us by typing "Alvaston Parish Church" into the search on facebook. e-mail: church@alvaston.church Please visit our What's On Page for details of events and dates
New fundraising page ! we can now accept payments on line.