Breaking News - On Monday 3rd June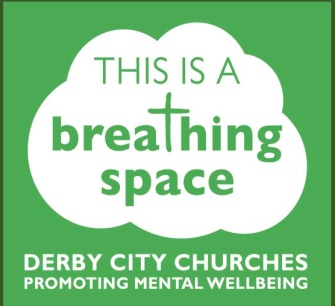 Our beathing space group- Craft and Chat held a special meeting and were joined by representatives from the deanery and other breathing spaces, and Bishop Libby to explain how Breathing Spaces provide a place for developing mental wellbeing.
God is Good, He is Alive
In answer to many years of prayer much has been happening recently. The floor repair work has compleated - We have a refurbished floor. Thank you to everyone who has contributed in time and money to this project. This will enable us to use St. Michael & All Angels building for more activities, and will be a significant step forward as we seek to grow St. Michael & All Angels into an outward looking community hub.
Carpet replacement
The DAC has given advice on the carpet to be used, and enabled the Archdeacon to aprove the B4-3 faculty(*) for our new carpet. The order has been placed, and we are working towards a date for its instalation in the not to distant future.
Sanctuary Floor
We discovered Victorian Floor tiles in the sanctuary and have recieved a B1 faculty to allow us to remove the old carpet uin this area, and clean an seal the tiles so they can again be seen and enjoied. They are in the process of being cleaned ready for sealing.
---
(*) Faculty is like planing permission for churches under eclesiastical law, and can include listed building consent, co-operation and consultation with shuch groups as English Heratige and the Victorian Society.


Like us on Facebook. (You can also find us by typing "Alvaston Parish Church" into the search on facebook. e-mail: church@alvaston.church Please visit our What's On Page for details of events and dates
New fundraising page ! we can now accept payments on line.